Well, hello there! Apparently I forgot I have a blog, because it has been MONTHS since I've posted. When I sat down this morning to rectify that, I discovered a post I wrote back at the end of May and never published. Maybe I'll tweak that post and publish it later this week (a lot has changed since I wrote it, it needs some serious updating). We'll see.   
So, what have I been up to since I last posted? I've knit a bunch of socks. I made myself one and a half pairs of thigh high socks. I also knit a couple of pairs of socks out of the Mason-Dixon Knitting Field Guide No. 11: Wanderlust. Socks are a great thing to knit in the summer, since they aren't bulky and don't make your lap sweaty in 90+ degree heat. They travel well. I knit a pair of purple sparkly socks while on vacation this summer, plus started the second pair of thigh high socks that still remains unfinished.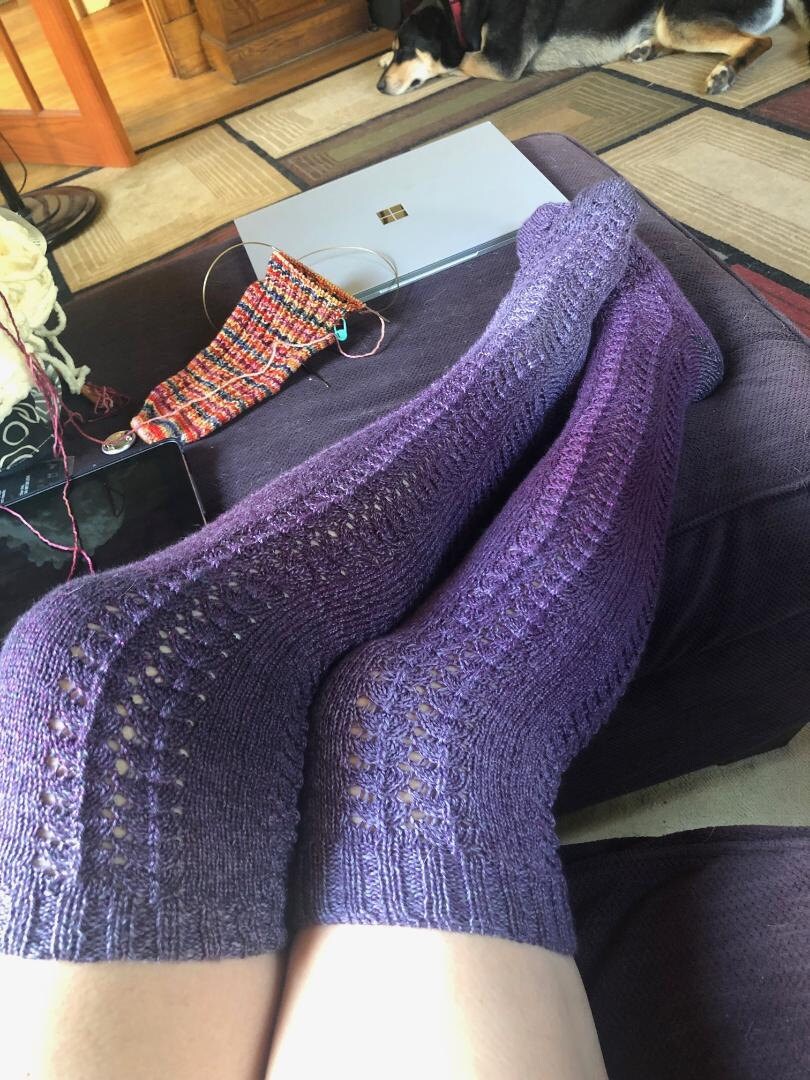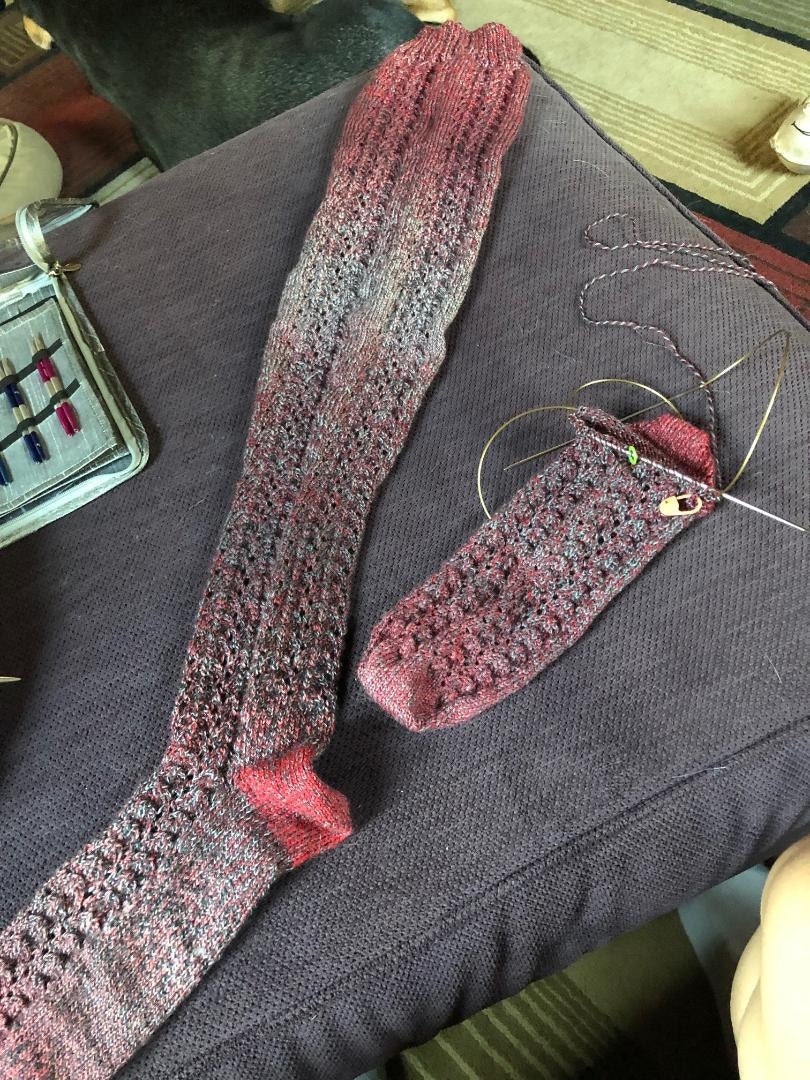 The main reason I stuck to sock knitting this summer is (a) I didn't have any orders, and could knit exclusively for myself, and (b) I had decided to stop knitting myself sweaters until I finished my diet. After three sweaters in a row that didn't fit by the time I finished them (or, in the case of my Milkweed sweater, didn't fit within about 3 weeks of finishing it), it finally penetrated my thick skull that I'd be better off waiting to knit sweaters until I was closer to the diet's end. Socks, however, would fit regardless of my weight. And when it's cold, I absolutely LOVE the luxury of hand knit socks. Thanks to my summer of sock knitting, I'm now feeling sock-rich. (And, by the end of August, I felt confident enough to knit myself a sweater…more on that in my next post.)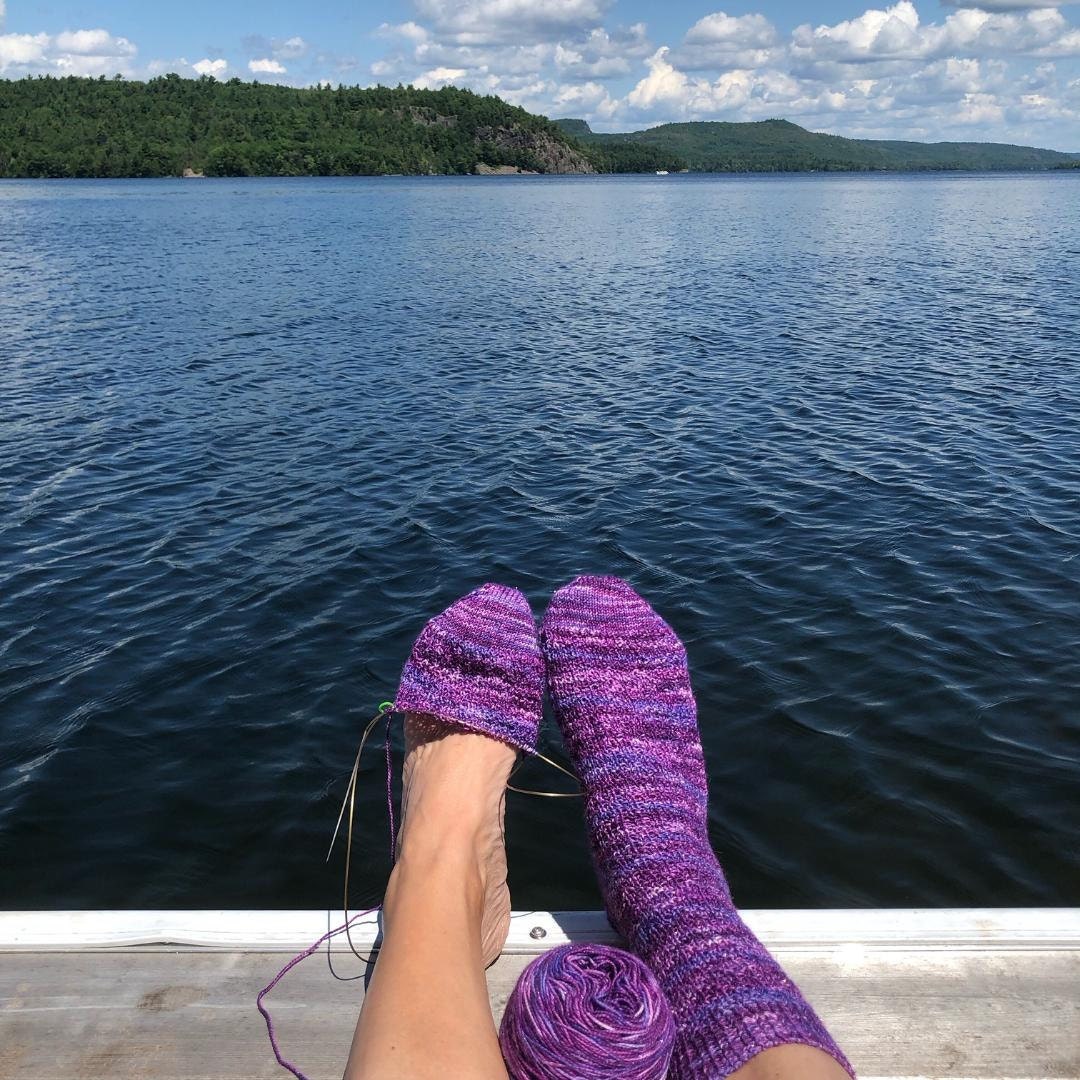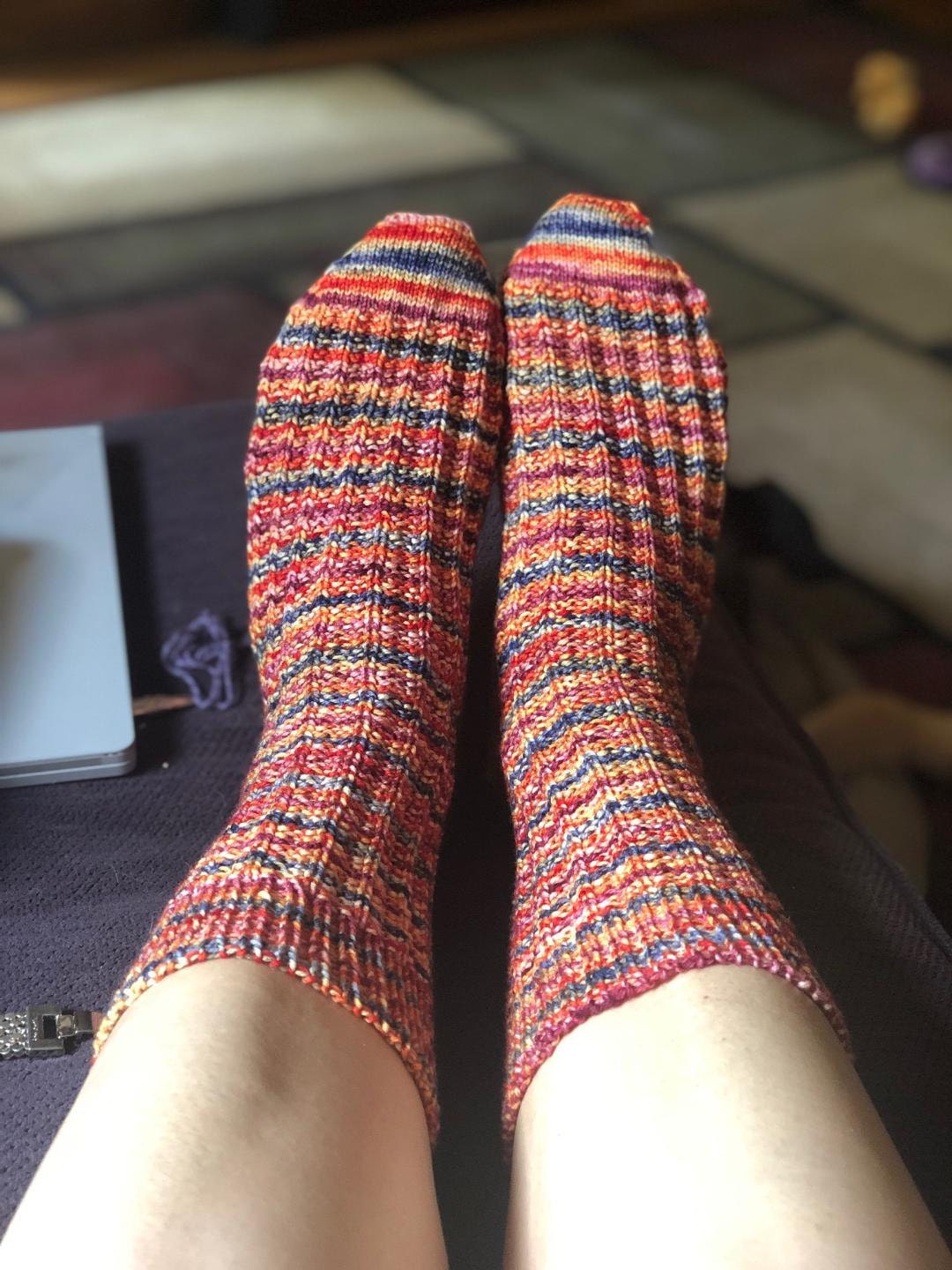 Finally, for those knitters who are reading this post, Dear To Me Knits and I are running a KAL for thigh high socks until November 1 – if you knit such a pair of socks, post a picture of the finished socks on Instagram with #knittylongstockings, and you'll be entered to win a prize!